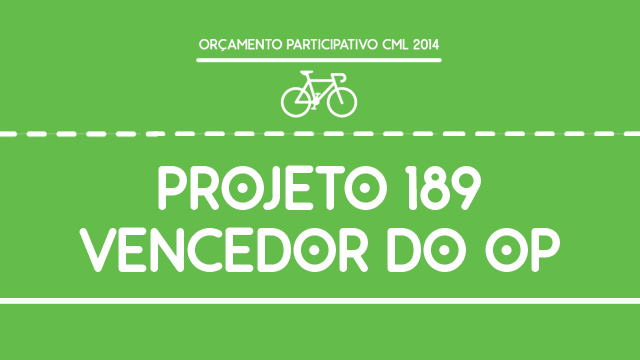 Project 189 – "Universidade de Lisboa by bicycle" won the Participative Budget award for the Lisbon Municipality, 2014 by 4,588 votes for the category of projects between 150.000 € and 500.000 €.

Project 189 Aims to enable and develop o sustainable mobility system within Lisbon that could become an international reference for new mobility projects. This project will implement a cycle path network between the various campuses of the Universidade de Lisboa in Lisbon, linking Cidade Universitária with the other campuses of Alameda, Ajuda, Chiado and Quelhas, whilst providing support equipment for cyclists.

Universidade de Lisboa counts on the support and dedication of all local inhabitants and the academic community for publicising this initiative and for supporting various activities, such as the "Tour of ULisboa – cycling for the Project 189".

Universidade de Lisboa thanks all those who voted for Project189 for their support.