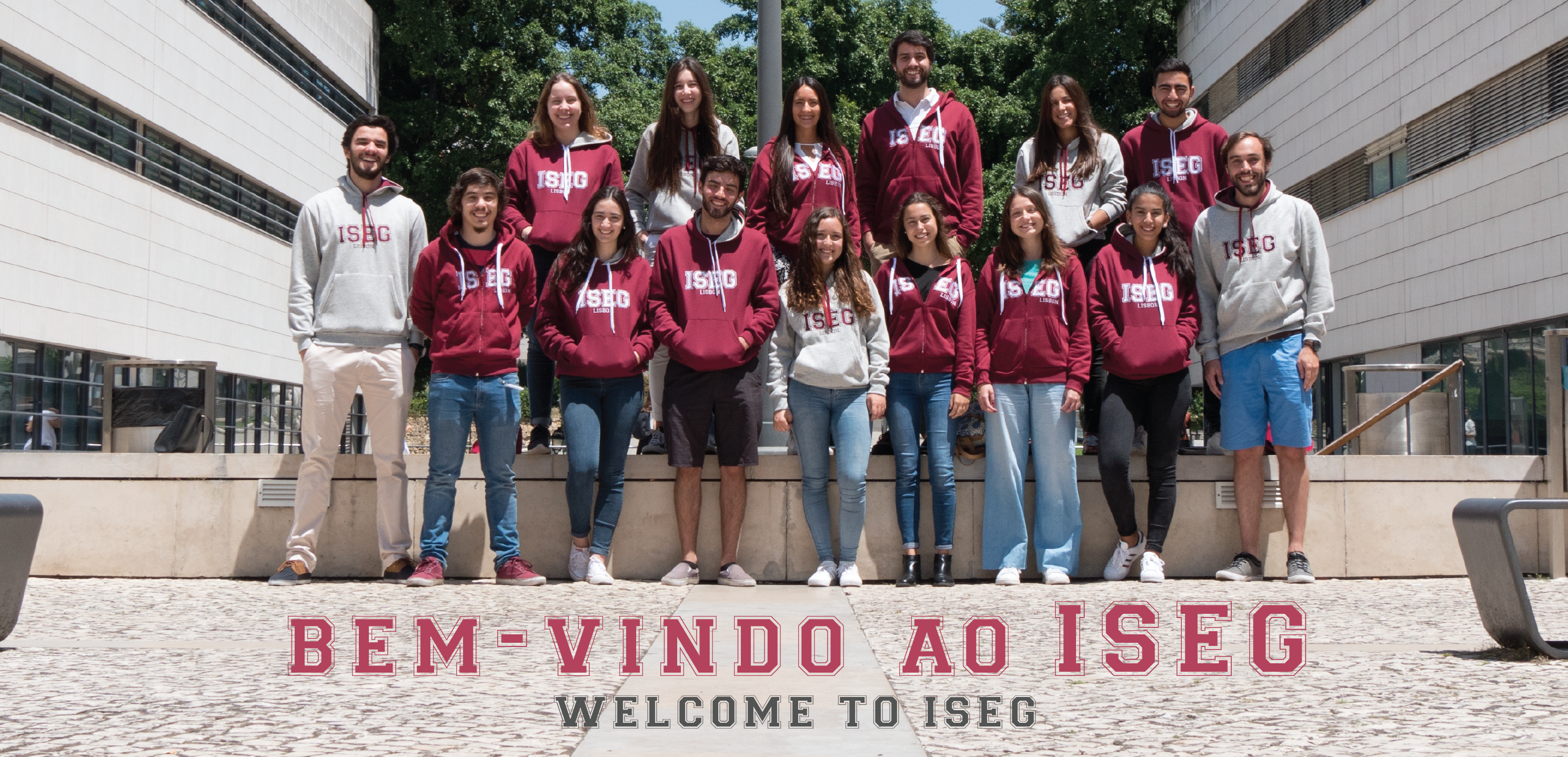 ISEG is proud to welcome you at the start of one of the most important stages of your life.
You have been accepted to study at the oldest School of Economics and Management in the country, with a tradition of over 100 years in educating the business and political elite of our country. Now it's your turn!
At ISEG you will find a culture of demanding and rigorous teaching, coupled with an exceptional spirit of mutual support between our students and the rest of the academic community. The demanding courses are taught by a highly-qualified faculty, and ISEG is one of the most important national and international references for the teaching of Economics and Management. In addition, it is part of Universidade de Lisboa, the most prestigious Portuguese university in the international rankings.
Welcome to ISEG!

You can access all the necessary information for enrolment here.

You are encouraged to follow the Instagram account of the School during the enrolment period, where you can find out which activities are taking place and can contact us quickly and directly.
If you have any questions, send us an E-mail: you@iseg.ulisboa.pt , or contact us directly by Whatsapp: 915727713 or 918367636.

See you soon!