A student can now start to study for their Bachelors degree in Lisbon this year, and finish it at the Polish University of Kozminski, the best Polish university in all international reference rankings, in 2021.
ISEG's Bachelor's Degree in Finance is going to make an international leap during the next Academic Year. In the 3 rd Year, students will have the opportunity to spend two semesters at Kozminski University. After completing all the course units, they will receive two degrees: a Bachelors Degree in Finance from ISEG, and a Bachelors Degree in Finance and Accounting from the University of Kozminski. That is to say, in 2020/21, students who enrol in the 2018/2019 Finance year for the degree in Finance will be able to start studying for the Portuguese degree in Lisbon in September, and then finish it in English in Warsaw, at the University of Kozminski.
The partnership agreement that adds this double degree to ISEG's offer was signed on the 5th of June, being yet another step in the consolidation of ISEG's internationalisation process.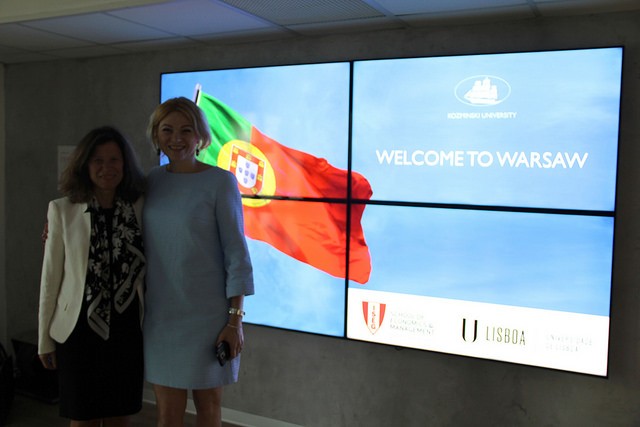 See the album of the signing of the agreement here.