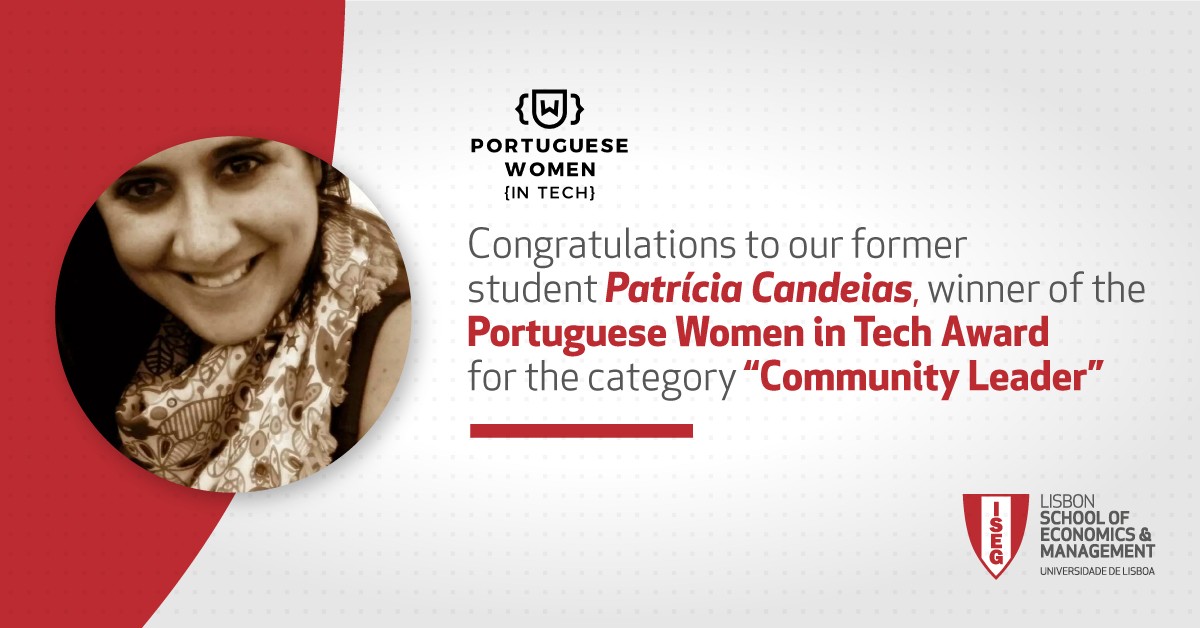 ISEG congratulates Patrícia Candeias on winning the Portuguese Women in Tech Award, which distinguishes Portuguese women who have the most impact on the national tech scene.

It is with great satisfaction that ISEG witnesses the alumnus Patrícia Candeias, from ENTER Startup Altice, being distinguished in the category of "Community Leader" and for being part of the group of women who have contributed the most in the world to Portuguese technology startups.

ISEG is proud to have played an active part in the education of young entrepreneurs who want to change the industrial technical scene in Portugal. This is yet another example of the quality of education at ISEG in new areas of Management.