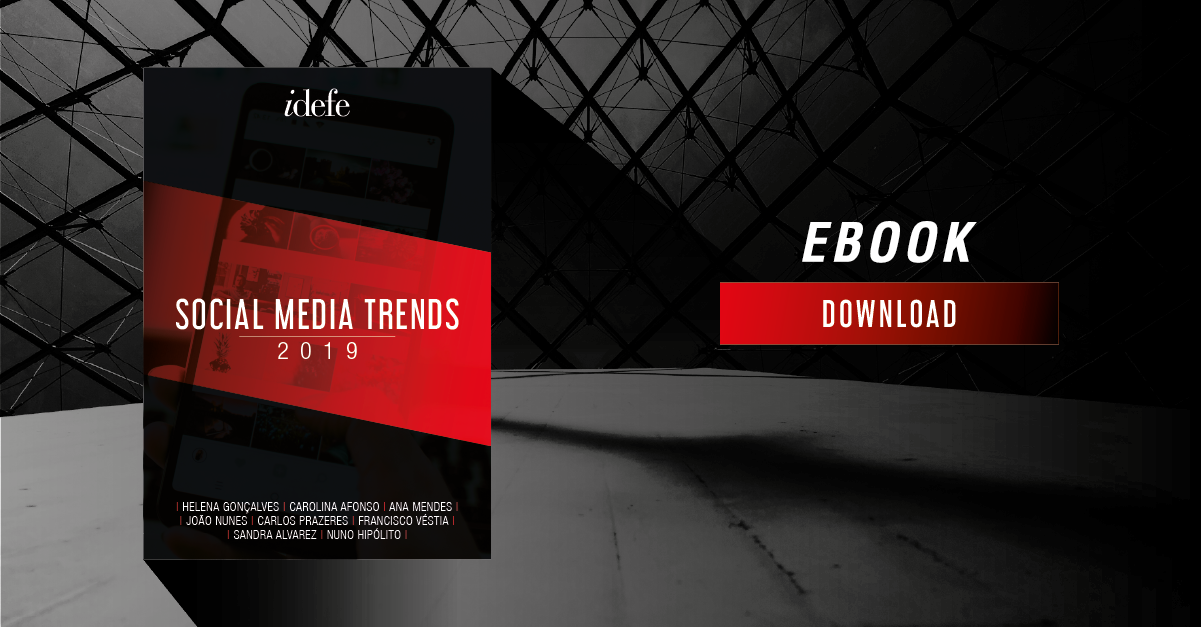 IDEFE has compiled trends cited by some of the best-known specialists in Social Media in Portugal in an ebook.
The Social Media Trends 2019 eBook contains a total of 14 trends which range from such diverse areas as Marketing Strategy, Content Marketing, Public Relations, Advertising, Digital Analytics and Community Management, where it is possible to learn information that is relevant for marketing management.
The authors of this work are all professors in Social Media Management: Helena Gonçalves and Carolina Afonso, from ISEG, Ana Mendes (consultant), Carlos Prazeres (Impresa), Nuno Hipólito (Fidequity), Sandra Alvarez (PhD), and Francisco Véstia (Samyroad).
The ebook can be downloaded for free on: https://goo.gl/UMBS5Z