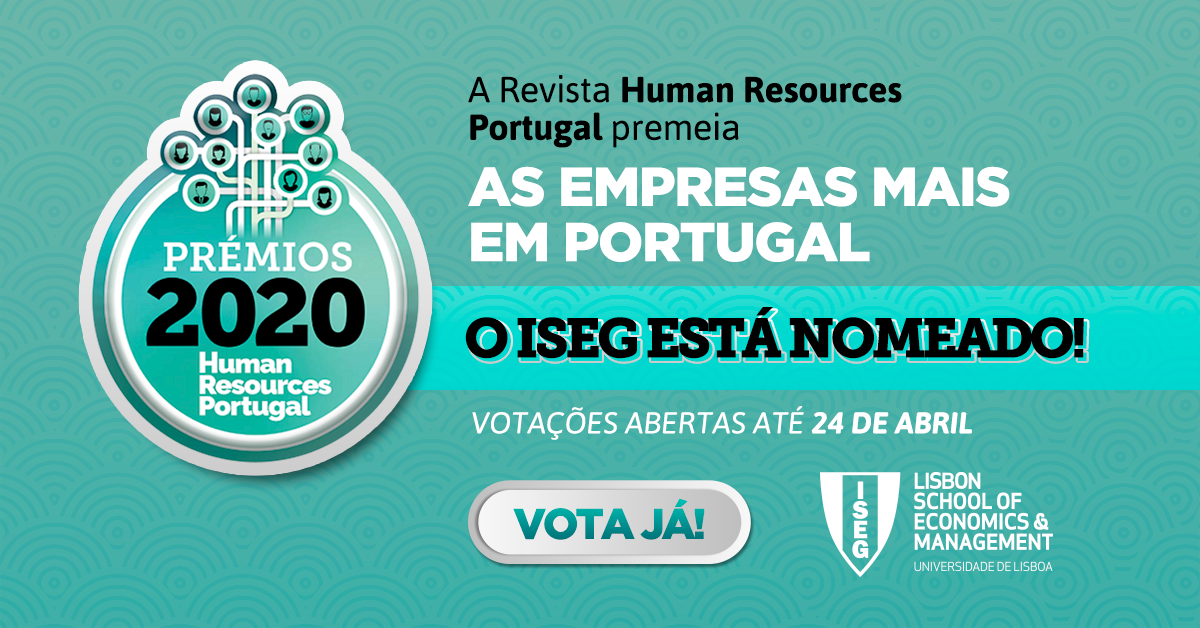 As in past years, the Human Resources magazine invites readers to vote for the company which they consider to have demonstrated the best performance in diverse areas related with Human Capital Management.

ISEG has been nominated among others for the "Human Resources 2020" Award in the category of Educational Establishment.

Voting wll take place up until the 24th of April here.