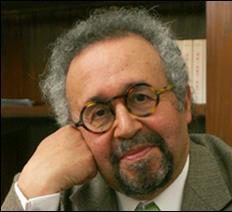 With a Bachelors in Law from Universidade de Coimbra and in Political and Social Sciences from Universidade de Lisboa, a Masters in Law from Universidade Católica, and a PhD in Law from Universidade Católica de Louvain-la-Neuve, António Carlos dos Santos was a professor at ISEG during more than three decades (1972 – 2006), lecturing Economic Law, European Community Law, Labour Law and Trades Unions, Political Science, Social Group Theory (Theory of the State, Institutional Frameworks for Economic Life, and The Principles of Law.
Author of a vast bibliography, with works published in books and academic articles in the areas of Economic Law, Tax Law, Public Finance, Political Science, European Law, and Competition Law.

A renowned specialist in tax, he held various consulting roles for both national and European public bodies. He was Secretary of State for Tax Affairs in the XIII Constitutional Government, from 1995-99.

Was a member of the ISEG Painting Workshop, where he showed his work in various exhibitions.