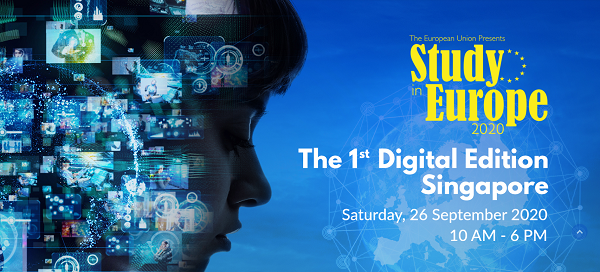 On Saturday the 26th of September, ISEG will be present at the 14th Edition of the annual "Study in Europe" fair, which will be held virtually this year for the first time.

The objective of Study in Europe is for Singapore to get to know the offer of European university degrees through the holding of more than 30 webinars. ISEG will participate in the webinar this Saturday, at 10.00, mainland Portuguese time (17.00 in Singapore).

The Study Fair is promoted by the European Union, with the aim to publicise its university degrees and strengthening relations with Singapore.
This year, the initiative has secured the participation of more than 140 universities from all over Europe.

For further information and enrolment for the fair here.