Are you ready for your career?
Services for Students
We are delighted to partner with you to help you find the best professional challenge!
At ISEG Careers we support our students and alumni throughout their lifelong career journeys. When you join ISEG you'll gain access to a suite of career resources including counselling and career advisory, employment opportunities, career tools and events. We're excited to meet and work with you as you embark on the next chapter of your career!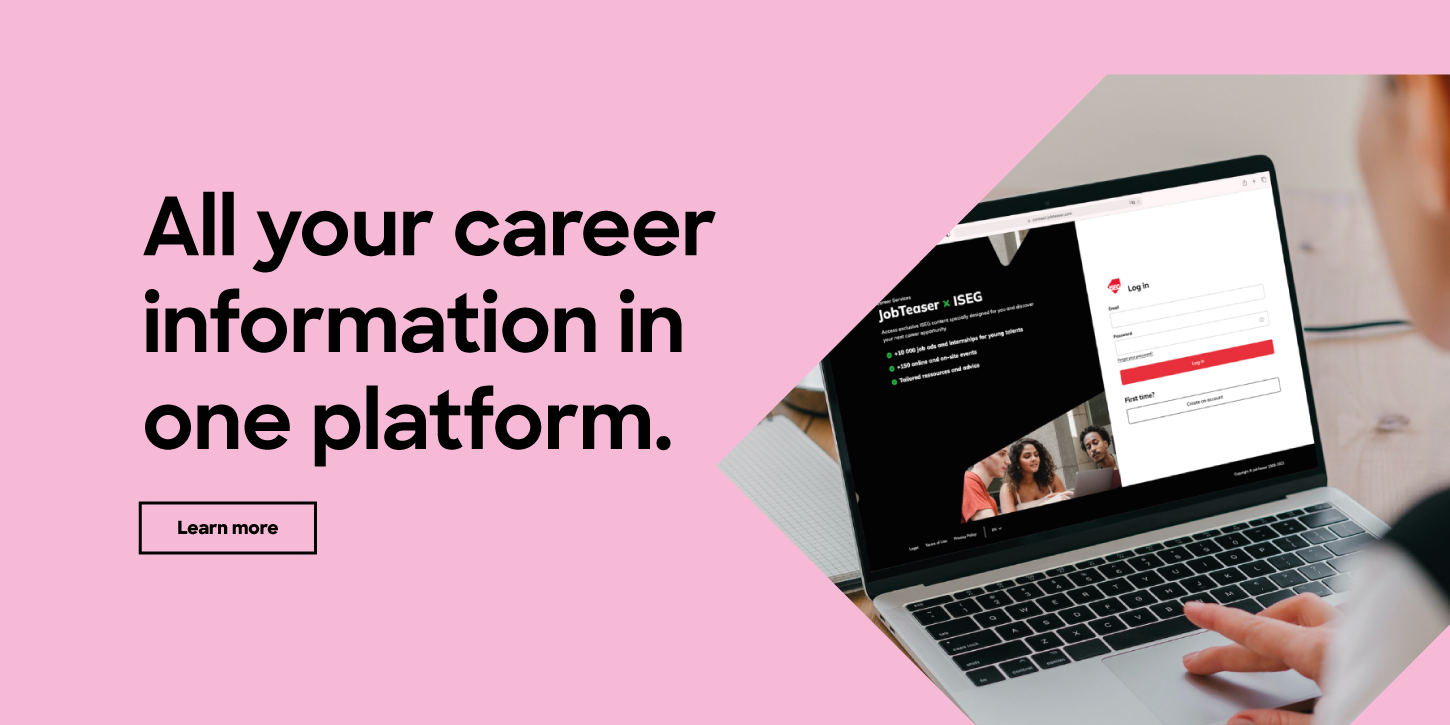 O Career Services foi o espaço na faculdade onde encontrei uma bússola para me orientar no meio da imensidão de dúvidas e inquietações naturais de quem procura um primeiro trabalho. Foi aqui que passei a ter uma visão estratégica para a minha carreira e aprendi a abordar o "Mundo Corporate" de uma forma mais assertiva e esclarecida. Ficarei para sempre agradecido pelas ótimas conversas e conselhos que me deram.
I am incredibly pleased with the quality of service ISEG Career Services provides to its students. I, as an international student, could find more opportunities, expand my network and get to know a variety of successful businesses and enterprises thanks to its valuable members and their professional consultancy skills.
Sempre que recorri ao Career Services, tive uma experiência bastante positiva! Gostava de referir que me permitiu refletir sobre algumas dúvidas que tinha, nomeadamente em relação à entrada no mercado trabalho. Long story short, Startup vs Corporate. E posso dizer que me ajudaram a perceber e a escolher o caminho que me fazia mais sentido. Para além disso, ajudaram-me a melhorar o CV e deram-me algumas indicações para uma procura de estágio/trabalho mais eficaz. Não tenho dúvidas que o Career Services teve um papel importante no meu percurso
Iniciei a minha busca por uma colocação profissional em Março, o que logo tornou-se muito mais difícil com o avanço da pandemia em Portugal. Sentia-me perdida e desmotivada pela ausência de retorno aos tantos currículos que enviei. Decidi, então, recorrer à orientação do Career Services para perceber como poderia melhorar meu método de busca de emprego. Desde o primeiro momento, pude perceber a eficiência do Career Services diante da facilidade e rapidez com as quais foi possível agendar minha primeira sessão.
News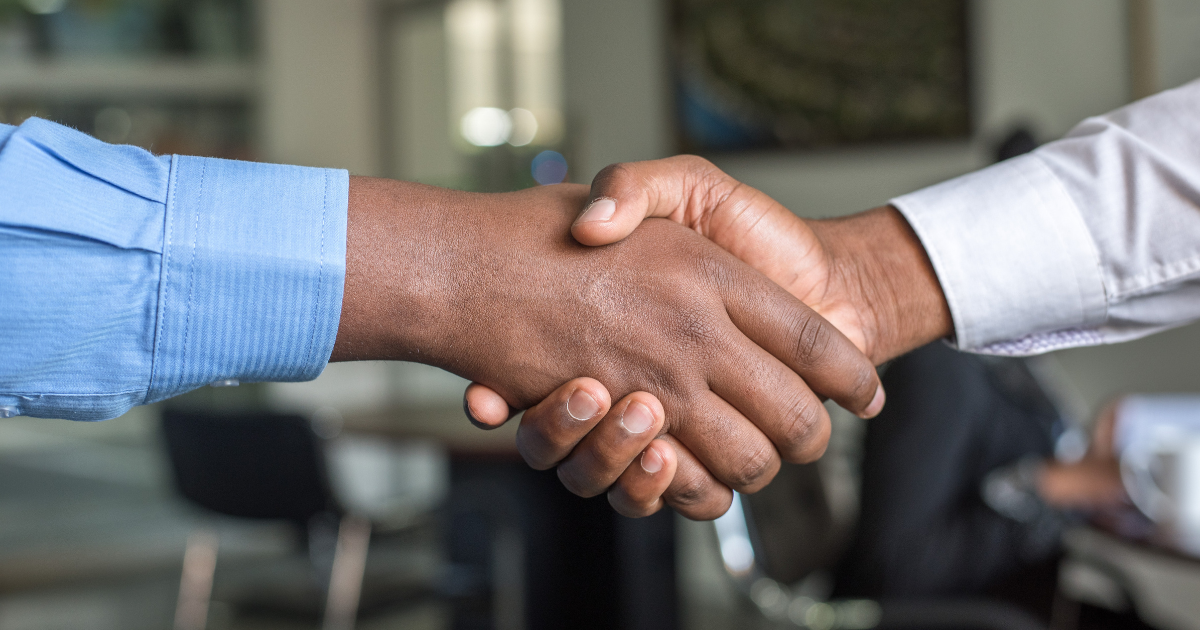 Careers
Salary negotiation in the context of recruitment
25-10-2022
Careers
ISEG's Job Fair gathers more than 50 companies looking for Talent
20-10-2022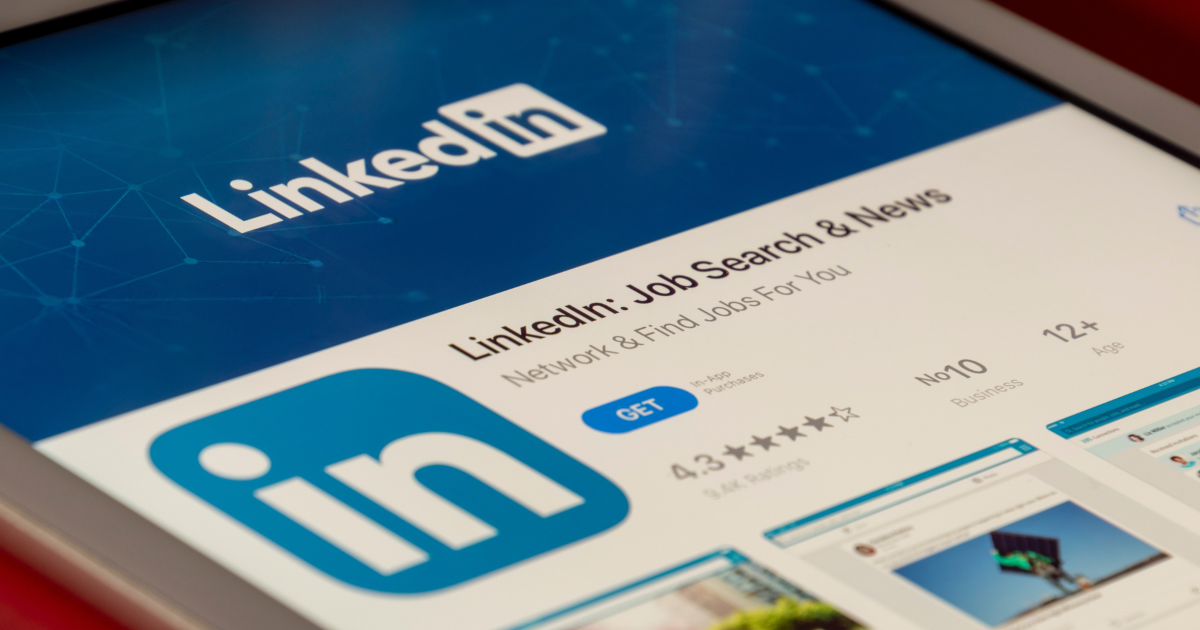 All-star Profile on LinkedIn
18-09-2022