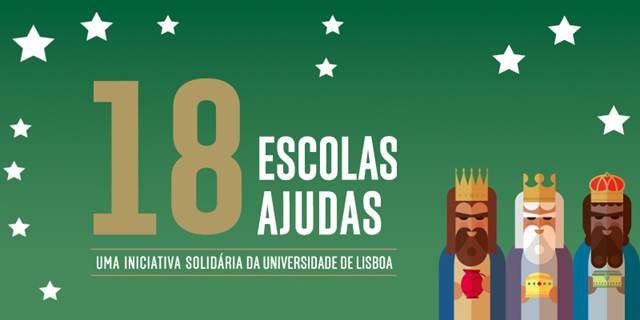 Universidade de Lisboa (ULisboa) is going to carry out its 6 th edition of the "18 Schools, 18 Actions of Help" campaign. Between the 2 and 5 of January, food and cleaning products will be collected and given to the Vida e Paz Community.

The collection points will be at each of the Schools of ULisboa and also the Rector's Office, the Interdisciplinary Complex, the Social Services Centre and the National History and Science Museum.
You can donate milk, tuna, jams, marmalade, champagne, bath gel, pasta and tooth brushes and deodorants.
Your HELP is paramount.