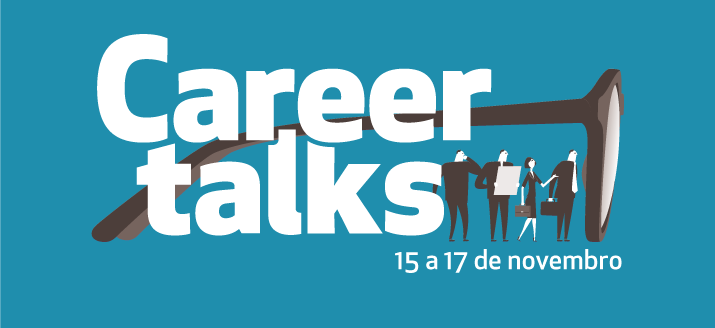 Career Talks will take place over the next few days of 15, 16 and 17 November, organised by the Career Management Office, in partnership with the Student Association.

The prime objective of the Career Talks is to promote Networking, favouring a more personalised and direct contract between students and companies. This is an event about the varying career paths, and it offers a global view of the job market.

Get ready to mark your presence in Auditorium 5 and the Esplanade – New Building, where there will be three days of presentations during the morning and afternoon and a space for networking.

Take along your CV, study the companies' websites and start writing your questions to help break the ice with the employers!

Carry out your enrolment HERE up until the 13th of November (Sunday)!
THE POSTER IS A LUXURY ONE – MADE ESPECIALLY FOR YOU!