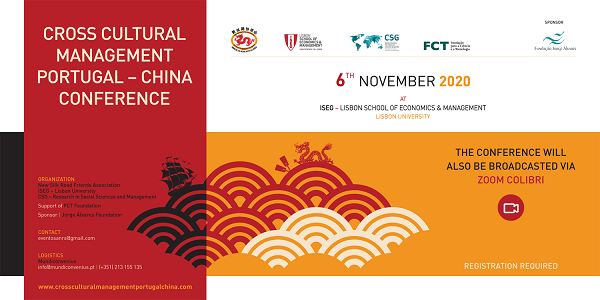 The "Cross Cultural Management Portugal-China Conference" will take place at ISEG (Auditorium CGD), on the 6th of November (9.00-16.00).

The Conference is co-organised by ANRS – New Silk Road Friends Association, ISEG and CSG – Centre for Research in Social Sciences and Management/ISEG, with support from FCT – Foundation for Science and Technology and is sponsored by the Jorge Álvares Foundation.

For further information visit the conference websitehere.

Subject to obligatory enrolment on this link.

Due to COVID19 safety measures, only a limited number of seats will be available in the Auditorium for in-person attendance. The conference will be streamed online for those who are unable to attend in-person.