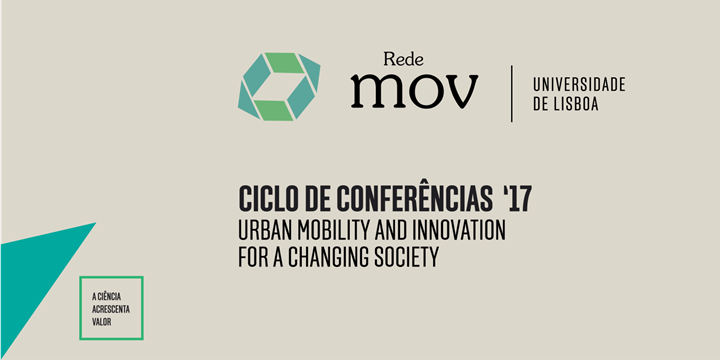 As part of the Conferences on "Urban Mobility and Innovation for a Changing Society", the redeMOV network is organising its third conference on "Flexible Mobility", on the 10 th of March, at 15.30, at the Instituto Superior Técnico (IST), in a room yet to be designated.

This event will count on the presence of Bernardo Alves (Izzimove) and Ricardo Mendes (Tekever) for a debate that will be moderated by Filipe Moura (IST, UL). During the debate participants are invited to Exchange knowledge, carry out academic debate and to reinforce the links between scientific and technological knowledge.

Programme of the next redeMOV conferences

Free entrance, subject to enrolment.