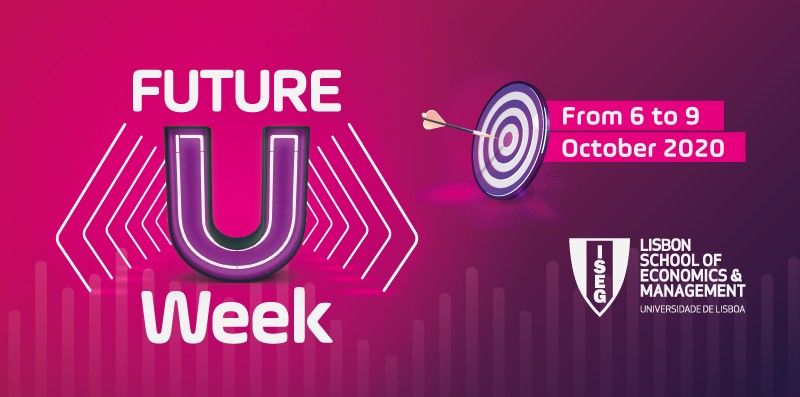 The ISEG Career Office aims to provide you with the opportunity to attend diversesessions, all related to careers: every day you have a session with speakers on "different"career paths, a variety of work areas, several market industries, different types of companies, labor market research, among other topics. You'll (virtually) meet the highly reputed speakers, you´ll be exposed to tools and tips on how to prepare for the future workplace, with sessions on International career platforms, a CV Clinic, and a lot more.
There are some special sessions with surprises as well – of course! You'll be able to prepare sushi at home with the Founder and CEO of Noori Sushi (and ISEG Alumnus) Diogo Sousa Coutinho. We'll also Raise the Bar: with a daily virtual workshop to prepare a Cocktail (and a Mocktail as well) with a VIP Guest Star, to talk about work, past and future: On Tuesday, Paulo Moita Macedo (CEO of the largest Portuguese bank, CGD) will be with us, on Wednesday the CEO of L'Oréal, Cátia Martins, will be joining us, and on Thursday we'll host the Coca Cola Portugal Country Manager, Sandra Vera-Cruz.
We guarantee the best speakers, and a program full of topics that we consider the most relevant for the stage you are in. Our main goal is to help you make more accurate and conscientious academic and professional decisions in the future – one size does not fit all. Learn how to choose what's best for You!
Therefore, take the opportunity to clarify your main professional doubts and to raise your concerns. Speakers will also be present to answer to your all your questions!
Please let us know if you have any questions. And, to end this special week, don't forget the super online Party on Friday at 7pm.