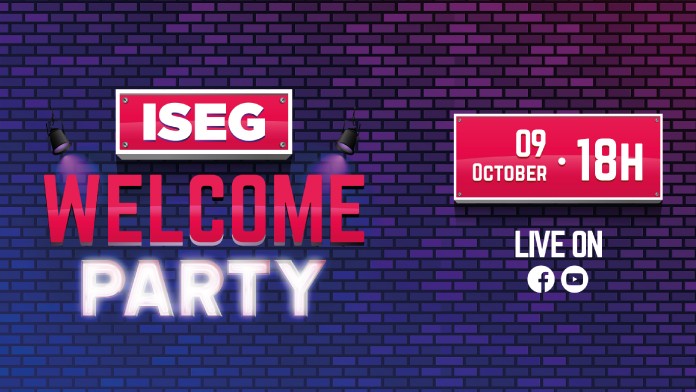 To end Future U Week in a grand way and in order to welcome new students, ISEG is organising a party to which everyone is invited!
The Welcome Party will be ISEG's first online party – don't miss out on the interactivity and fun! To add, there will be surprises, prizes, and very special guests, to ensure that our community has the best experience possible.
Follow this unique event on ISEG's Facebook or its official YouTube channel.
Book the best place in your house now for the party of the year!
On Friday, the 9th of October, at 18.00, ISEG will be coming into your homes!
You can register now here.