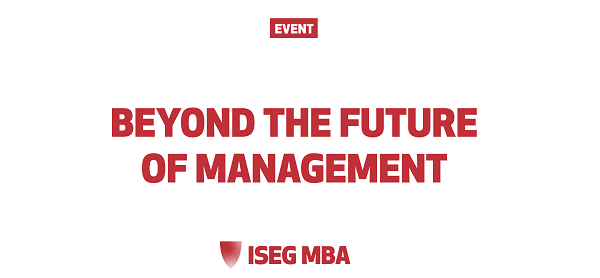 On the 22nd of January, at 18.30 there will be a presentation at ISEG to the public of the 37th Edition of the ISEG MBA, which starts in September this year.

Further details and enrolment for the Presentation Session is available here.
---
Paulo Soeiro de Carvalho is the new Executive Director of the ISEG MBA, which has Jorge Marrão (Partner da Deloitte) as its Chairman of the Strategic Board.
Paulo Soeiro de Carvalho, an Associate Professor, with a PhD from Lyon, brings to ISEG a vast professional experience in the areas of entrepreneurship, innovation, and strategy, which includes having worked for projects and companies such as Bosch, Brisa, Celfocus, EDP, Fiat, GALP, and SONAE, as well has having been a Member of the Board of Innovation and the Economy of the Municipality of Lisbon and the Vice-chairman of LISPOLIS.

Accredited by AMBA, the ISEG MBA is the oldest in the country and is the only one offered by Universidade de Lisboa. It counts with more than 1,000 alumni since its conception.