17th of Dcember, 2015, 14.30-18.30, in Auditorioum 2of the Education Institute of Universidade de Lisboa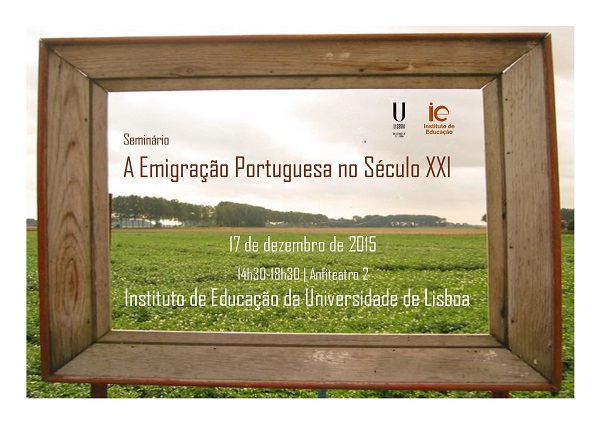 The peaceful coexistence of people and groups marked by ethnic, social, cultural, geographic, religious and linguistic diversity is a central theme in the organization of contemporary European societies. This issue may assume a particular relevance for Portugal, as, in relative terms, Portugal is the EU country with the highest emigration. We know, in effect, that the emigrant Portuguese population is now more than a fifth of the resident population, and that it has been growing at faster pace than this in recent decades. Who are these Portuguese emigrants, and where have they emigrated to? What are their aspirations and life projects? How do they integrate in the societies that receive them? Knowing that Portugal has been a country of emigrants, does it make sense to talk about a new wave of emigration? What have been the costs to Portugal of these migratory flows? On the other hand, despite having being a country that supplies skilled labour, as from the 1980s, Portugal has also become a country of immigration. How are foreigners welcomed in our country, and what type of relationship do they establish with the Portuguese society?

This seminar will bring together all those research units of Universidade de Lisboa that have dedicated research to the analysis of migration, as well as the Emigration Observatory Team from ISCTE. These units will present the latest results of their research, will discuss these issues, and will also present new suggestions that will definitely contribute to the deepening of knowledge about Portuguese emigration in the 21 st Century.