STARTHealth@ULisboa is a business acceleration programme that offers hands-on learning, in a total immersion, near real-life environment, where participants can feel the pressures and uncertainties that are common to the process of a startup.
This edition, being in the area of health and well-being, is oriented towards projects that focus on therapeutics, diagnostics, medical devices and e-health.
With the help of mentors from STARTHealth@ULisboa, each team goes through a standard process which enables them to assess the potential success of their business idea before investing time and money in its development.
Organisation: Universidade de Lisboa (ULisboa): ISEG – Lisbon School of Economics and Management; L-Creation, Lisbon Centre of Entrepreneurship and Innovation; Faculdade de Farmácia (FF), Faculdade de Ciências (FC); FMH Inova; LisbonPH; Faculdade de Medicina (FM); Instituto Superior Técnico – IST.

Prizes for the Winning Teams
1 st Prize: €3.000 + 10 hours of mentoring delivered by L-Creation, ISEG
2 nd Prize: €1.500
3 rd Prize: €500
€80 – Early Bird (up until 30 th of November)
€100 – From the 1 st of December until the 8 th of January – deadline for enrolment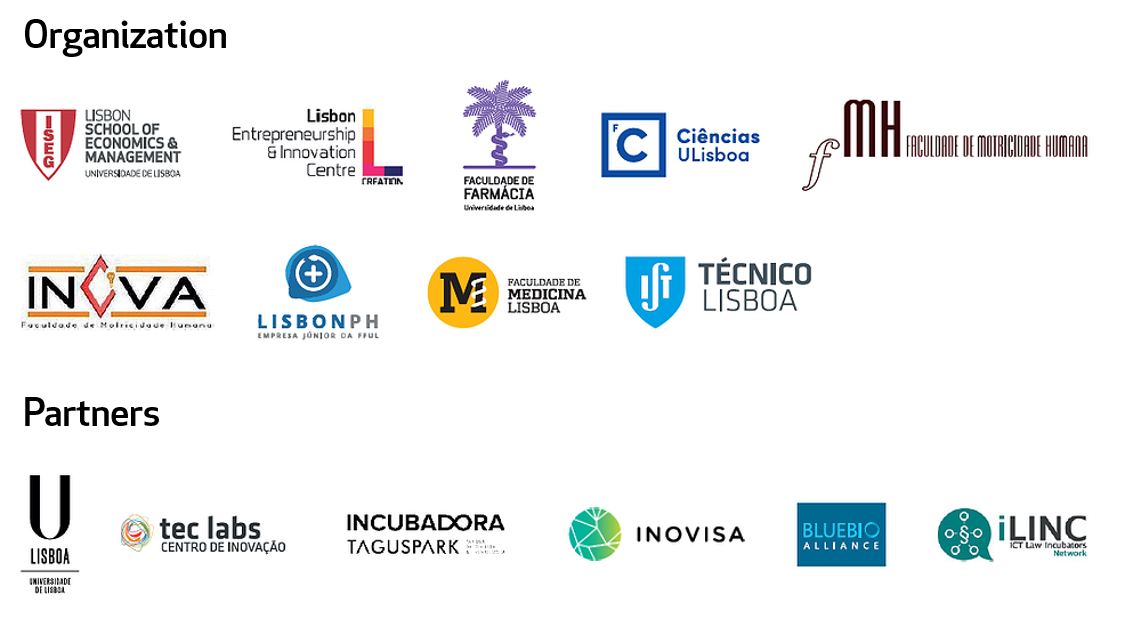 PROGRAMME

Localty
ISEG – Lisbon School of Economics and Management
Universidade de Lisboa
Rua do Quelhas, nº 6
1200-781 Lisboa

Further Information
ISEG/IDEFE
Sérgio Pereira
E-mail: sergio.pereira@idefe.pt
Tel: 213922716