in memoriam
Professor Tomas Björk
1947 – 2021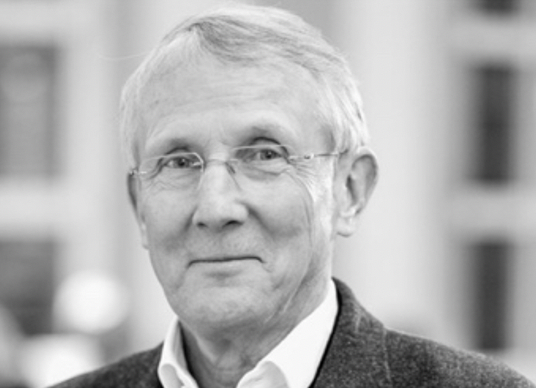 It was with deep sadness that we received the news that Tomas Björk passed away on January 31st, after a brave and long fight against cancer.
Our thoughts and hearts go to Tomas' wife Agneta and their family, who surrounded him with love in the hardest moments.
Professor Tomas Björk was a Visiting Full Professor at ISEG, teaching in our Master's in Mathematical Finance since 2007 and until 2019, when his health deteriorated. He was a most distinguished academic and a dear friend to our school.
Tomas Björk obtained a PhD in Mathematics (1981) from the Royal Institute of Technology (KTH), Stockholm, and was a Faculty member at the Stockholm School of Economics, Swedish House of Finance, since 1995. He also collaborated with Aarhus, KTH, and ISEG Lisbon. He served on editorial boards for numerous renowned journals, such as Finance and Stochastics or Annals of Applied Probability. Even in his last day, Tomas was still active in his passion for mathematics.
Tomas had an impressive career in both research and teaching in the field of Mathematical Finance. His superior intellect was at par with his communication ability, which made him a most desired speaker at conferences. His dedication to his research students was particularly admirable.
Whenever Tomas visited ISEG we felt "elevated". This was due to the high quality of his knowledge, of his teaching, of his character and of his refined sense of humor.
At a personal level, I will dearly miss Tomas. We go back a long way. In 1998, when I was finishing my PhD in London, he interviewed me for an assistant professor position at the Stockholm School of Economics and made me my first job offer ever. How could I forget? Funny enough, when I joined ISEG in 2010 we happily met again and then every year since. During his visits to ISEG, typically late Summer, we talked about Finance or about life, over lunch or dinner with Raquel Gaspar, or when I occasionally drove him here or there. I do miss those days.
The last time we met in person I had recently been appointed Dean and he spent a whole day with me. He was so considerate and supportive. On that day, we took this wonderful picture full of life with our students. This is the image of Tomas I want to remember for as long as I can. Thank you for everything, Tomas.
ISEG also pays tribute to the memory of Tomas Björk with the words of our colleagues Raquel Gaspar and Maria do Rosário Grossinho. Raquel Gaspar was the real reason why Tomas got to know ISEG in the first place and started working with us. Raquel was Tomas' PhD supervisee at the Stockholm School of Economics and, later, also his peer and a most esteemed close friend. Her heartfelt words hold a special meaning to us all. Maria do Rosário Grossinho, as coordinator of the Master's in Mathematical Finance, was Tomas Björk's host at ISEG for many years now.
Clara Raposo
Dean
ISEG Lisbon School of Economics & Management
University of Lisbon

"Tomas Bjork was so much more than a world reference in the field of Mathematical Finance. He was probably one of the best pedagogues I came across with. Never met a student that attended any of his classes and did not remember him as possibly the best teacher they have ever had. On a more personal level, he was funny, enthusiastic, and above all a fantastic human being, a true friend. For him I leave a question (personal joke from when he was my PhD supervisor): what exactly do you mean, from now on you will not be around anymore? Although non-trivial to define, at least from a mathematical point of view, you will always be alive in the memories you left in my heart, and that of so so many others."
Raquel Gaspar
Tomas Björk's former PhD Supervise and close friend
Associate Professor of Finance
ISEG Lisbon School of Economics & Management
University of Lisbon

"ISEG pays tribute to Tomas Bjork, publicly recognizing his special and distinguished collaboration, as a visiting full professor, with special emphasis on the Master's degree in Mathematical Finance, since its launch in 2007, in which he taught until 2019, and of which he was also a consultant.
Possessing a scientific curriculum of recognized international merit, it is by his teaching in Stochastic Finance, highly formative, supported by his own texts, and by stimulating knowledge and research, that he will be better and more appropriately remembered by ISEG students, as well as by the PhD-holders he supervised or contacted with.
Discreet and affable, Tomas Bjork extended his annual visits to Portugal beyond the academy, not only for the practice of golf, a sport that excited him a lot and led him to know most of the golf courses in Portugal, lately in company of his beloved wife. The conversations he shared enchanted. They ranged from family themes, which reflected how much he loved theirs, to topics of literature or philosophy – they leave behind nostalgia but also grateful memories.
Condolences to the family of Professor Tomas Bjork. ISEG and, in particular, the Master's in Mathematical Finance also suffer a significant loss."

Maria do Rosário Grossinho
Coordinator of the Master's in Mathematical Finance
ISEG Lisbon School of Economics & Management
University of Lisbon