ISEG alumni are high-level professionals who work in the world's leading companies and institutions. The initiatives and involvement of Associação Alumni Económicas helped make our alumni network the largest and most respected in the country.
---
Paulo Macedo
Degree in Management, CEO Caixa Geral de Depósitos
"The school where we graduated, our alma mater, has a very special meaning. Today I can proudly say that I studied at ISEG – where I learned relevant subjects, made friends for life, read books I would never have read otherwise, learned to work in a team, overcome systematic tests and start over every 6 months . For that, and for much more that Económicas gave me, I am grateful and indebted to our school."
---
Carlos Rodrigues
Degree in Economics, Chairman Banco BIG
"ISEG is the biggest reference in the study of economy and finance in Portugal. Our ISEG is today an institution that has become dynamic, digitized and modernized and is training first-choice students who will certainly be leaders in the future."
---
Madalena Cascais Tomé
Undergraduate MAEG, CEO SIBS Forward Payments Systems
"ISEG making a difference and building the curious minds of managers and economists who will build the future of Portugal."
---
Pedro Castro Almeida
Degree in Management, CEO Banco Santander Portugal
"It is an enormous pride to belong to the ISEG family, which has brought so many good talents to this country. I feel very aligned with the vision and values of this school: a vision of contributing to the economic and social development of our country and the values of diversity and ethical plurality, as well as social responsibility and all the intellectual freedom that have always characterized this school. ."
---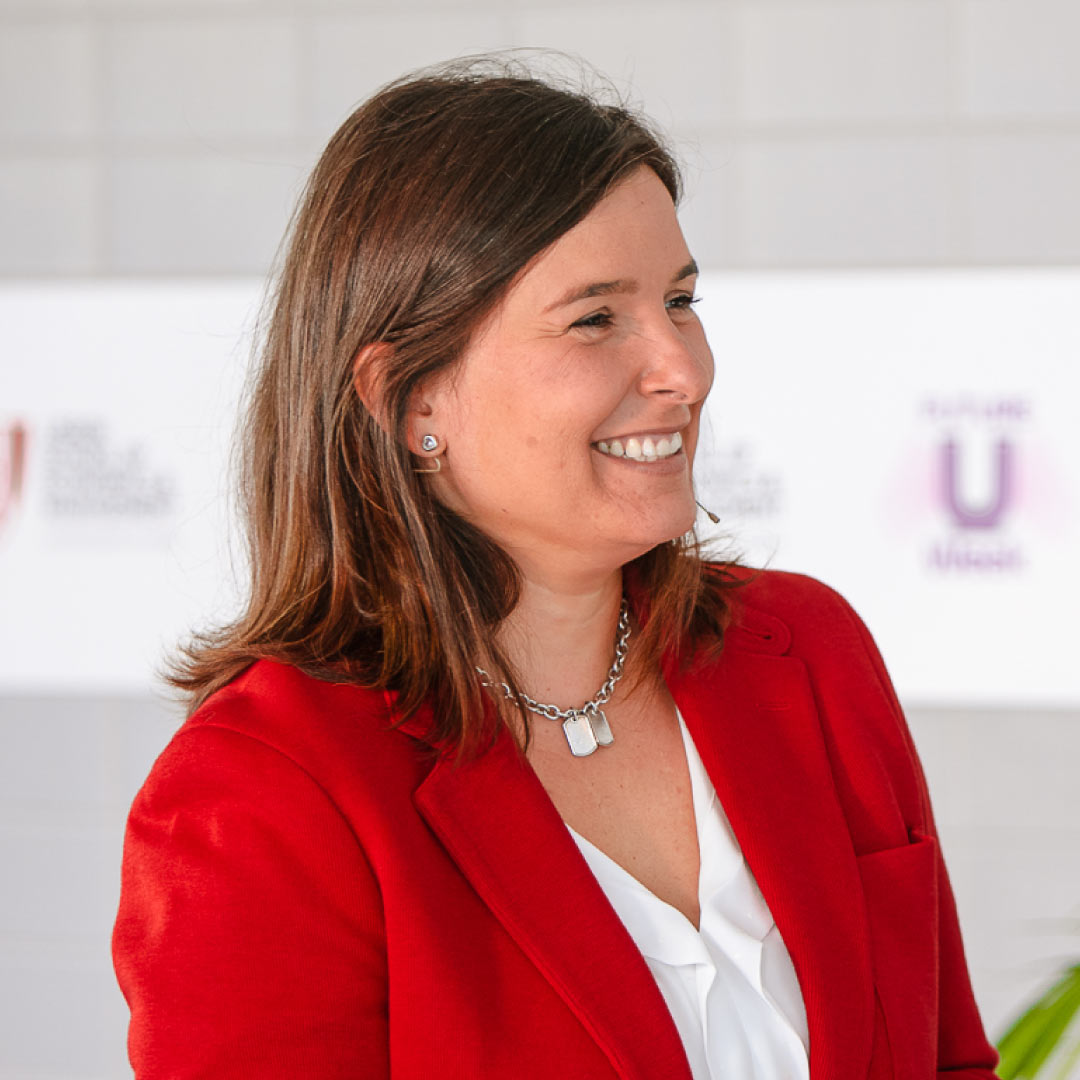 Sandra Vera Cruz
Degree in Management, Country Manager Coca-Cola Portugal
"School isn't just about what we learn in class – it's also about networking and engaging with different people, learning while collaborating with others, sharing opinions or just listening. I had all of that from ISEG: a combination of technical skills and soft skills, it allowed me to develop as a professional and also as a person."
---
Ana Luisa Virginia
Degree in management, CFO of the Jerónimo Martins Group
"I am very grateful to ISEG for the lessons, knowledge, opportunities and friendships."
---
Ana Torres
Degree in management, MS Europe Cluster Lead RD at Pfizer
"Congratulations ISEG for the tradition in the plurality of ideas, in the contribution to the knowledge of economic, financial and business science. I hope you continue to create value and innovate."
---
Alumni Económicas
ISEG hosts the largest association of economics and management alumni in the country, Alumni Económicas.
The Association of Former Students of ISEG was created in 1991 and aims to continue and foster the relationship of these former students with their alma mater and streamline the ongoing training of former students.
To this end, it organizes several conferences and seminars throughout the year and promotes a mentoring program for recent graduates of the Institute.
Every year, on the 23rd of May, the foundation day of ISEG, the Association celebrates together with the Institute the day "ISEG and Ex-Aluno Day" with a solemn session in honor of the two alumni whose careers were distinguished in the areas of economics, politics and society and in the areas of management and entrepreneurship.